WHAT EXERCISES SHOULD BE AVOIDED WITH DIASTASIS RECTI? | TUPLER TECHNIQUE®
| Julie Tupler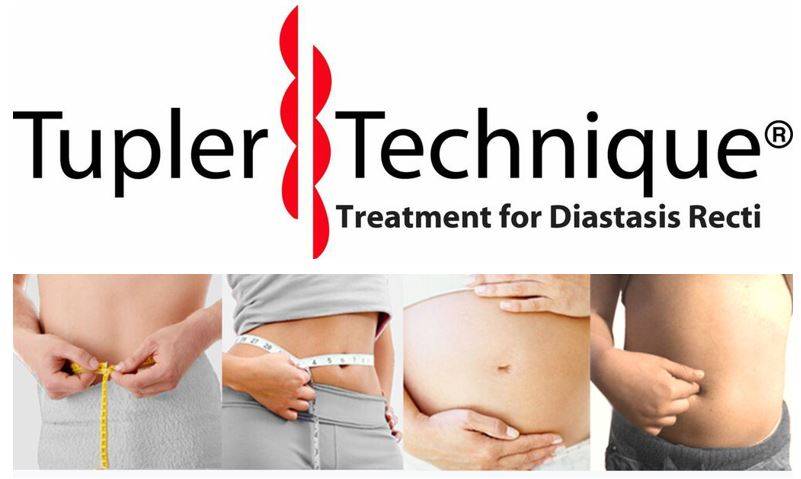 DOWNLOAD DIASTASIS RECTI EXERCISE TIPS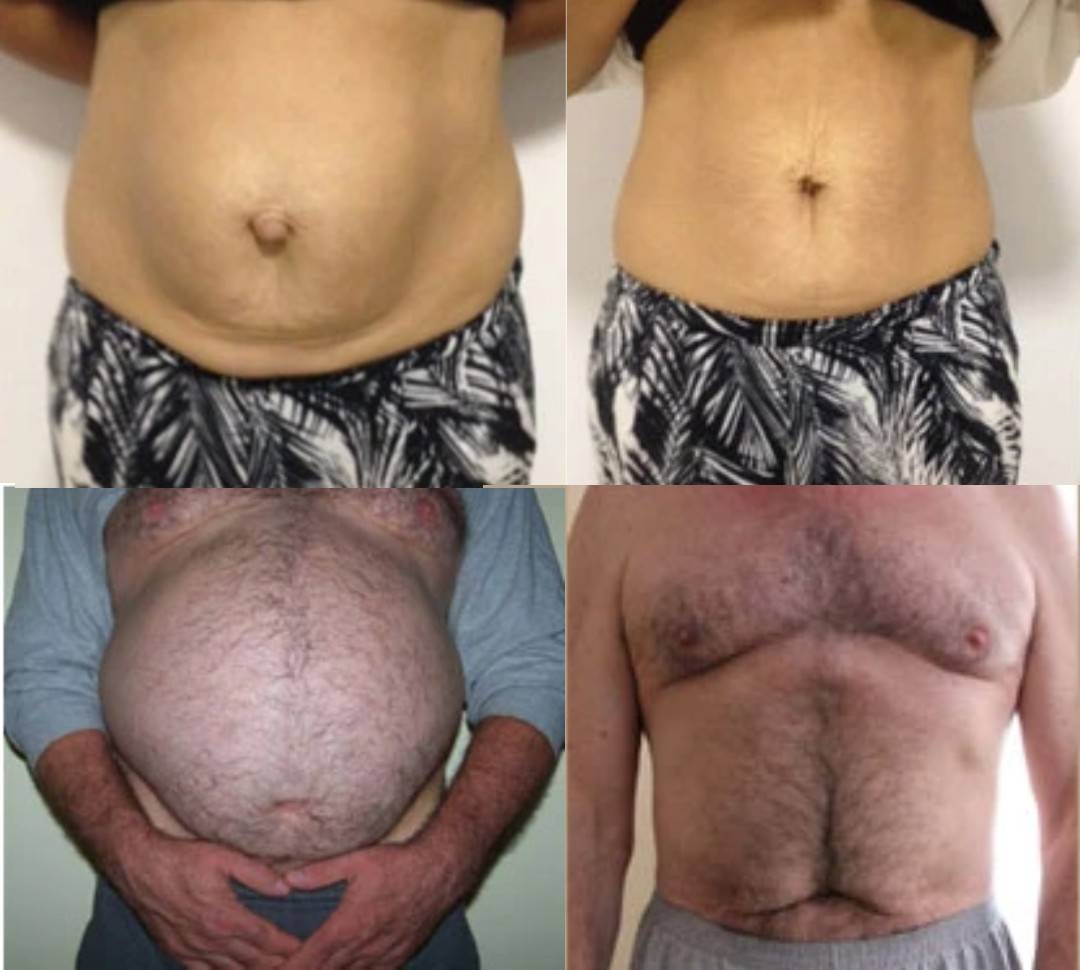 DID YOU KNOW THAT THERE ARE EXERCISES THAT CAN MAKE YOUR DIASTASIS WORSE?
If you already know that you have a diastasis recti or abdominal separation and want to know what exercises should be avoided with Diastasis Recti. This article will talk about the exercises that you should avoid.
If you are wondering why you have a weird looking bulging belly, an outie belly button or still look pregnant months or years postpartum (aka mummy tummy) and you're still unsure if you have a diastasis or ab separation- learn how to perform a diastasis recti test yourself and how to accurately measure the width of the gap here.
For postpartum women, see my article about pregnancy and postpartum exercises.
DIASTASIS RECTI EXERCISES TO AVOID
Doing exercises that stretch your connective tissue either in a forward or sideways direction can create a diastasis or make it worse. If you cannot engage your transverse muscle, your rectus abdominis or abdominal muscles are moving in a forward direction stretching your connective tissue.
Avoid doing these exercises if you have a diastasis:
Sit ups or Crunches – avoid crunches. NEVER do ab exercises like sit ups, crunches or roll ups. In a back lying position when your shoulders are off the floor it will be impossible to completely engage your transverse muscles.
Why do crunches create a diastasis? Because you are not only working the ab muscles in the wrong direction but you are putting force on the connective tissue that joins the outer most abdominal muscles (recti muscles). To strengthen a muscle, you want to make it shorter. To stretch a muscle, you want to make it longer. So, when you are doing a crunch you are making the rectus abdominis or abdominal muscles longer not shorter.
So test this out yourself and you will see that when you do a crunch the muscles are getting longer not shorter. Lay in a back lying position with your knees bent. Put one hand under your head and one hand on your belly. Now close your eyes and in your mind's eye bring your belly button back to your spine (which is engaging your transverse muscle) and hold it there as you lift your head and shoulders off the floor. You will feel your muscles moving forward towards your hand. This forward movement is making the recti muscle longer and putting force on the connective tissue. This is because it is impossible to hold the transverse in completely when the shoulders come off the floor. That is why you should replace the crunch with the head lift.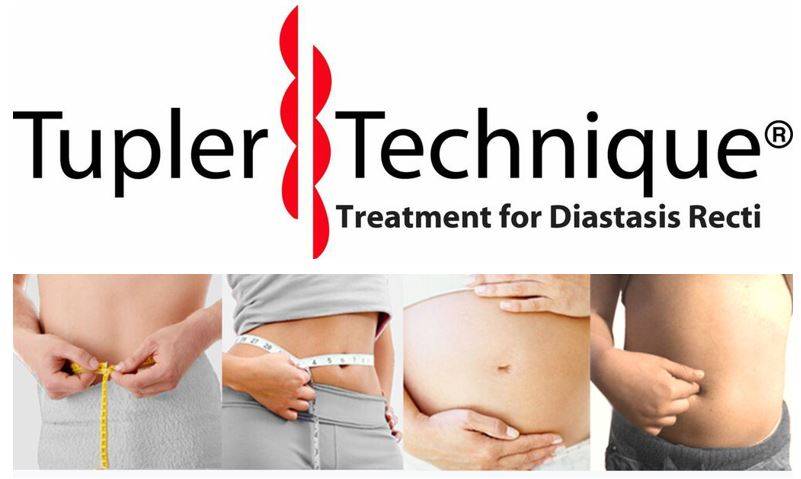 DOWNLOAD DIASTSIS RECTI EXERCISE TIPS
Crossover sports activities like tennis and golf- A forward crossover movement with your upper body is in a shearing movement stretches your connective tissue sideways.
Pilates 100 - Where you are doing a leg extension and your head and shoulders are off the mat. This puts pressure on the abdominal walls and the connective tissue that joins the outer most abdominal muscles/rectus muscle and moves it in the wrong direction.
Arching your back and flaring your ribs – You stretch your connective tissue sideways when your ribs are flared. It is impossible to completely engage your transverse muscle. If you do exercises where you arch your back your ribs will flare. There is a lot of back arching in yoga poses with backbends, and the cobra.
WHAT CAUSES A DIASTASIS RECTI?
Everybody is born with their abdominal muscles separated. Normally at three years of age after the nervous system has developed the muscles come together naturally. Because of the weakness in the linea alba at the belly button, continuous intra-abdominal pressure on this weak spot can separate the muscles again. Force on the abdominal muscles that stretch the connective tissue either in a forward or sideways direction will separate the muscles also resulting in a weak core.
If you have an Unbilical Hernia you must read this article.
WHAT DIASTASIS RECTI EXERCISES SHOULD BE DONE ?
In week six of the program, whether the diastasis is closed or not, the Tupler Technique® Program teaches how to do a safe diastasis recti workout so that you can maintain the gains that you have been made in the first six weeks and improve body strength. Because your connective tissue is weak at the belly button, the muscles will separate again if you start putting forward abdominal pressure on this weakened spot.
Only after developing transverse muscle strengthen and awareness in the first six weeks of the program is a safe diastasis recti workout is started. A strong transverse muscle is essential so it can be used with every repetition of every exercise. If you cannot hold your transverse in it means either your transverse is not strong enough meaning a weak core OR you are exercising in a position where it is impossible to engage the transverse muscle. An example of this are sit ups, crunches, roll ups and roll backs.
In week six if you start exercising and you have not closed your diastasis, you will not want to do downward facing down abdominal exercises. In this position all the weight of the organs stretches the connective tissue. So, exercises like pushups or planks can be done standing against the wall.
Healing diastasis recti will not only give you flatter abs, but it will strengthen your core muscles and a strong core supports your whole body. Closing your diastasis will not only improve the way feel but also improve your confidence in your body.
Watch this workout video where I talk about how to modify push-ups for a diastasis safe workout.
WHAT DOES THE TUPLER TECHNIQUE® PROGRAM DO FOR YOUR DIASTASIS?
The Tupler Technique® program will close your separated abdominal muscles regardless of how you got your diastasis or how long you have had it! The focus is on healing your core and closes the gap. It is both research and evidenced based. Statistics from studies conducted show that if you closely follow all of the 4 steps of the program your diastasis will close 55% in just six weeks!
Watch this testimonial about the Tupler Technique® program from Andrea Meyer